Bouldering Grades

As I'm sure you all know grading boulder problems is a flippin' nightmare and should be best viewed as a guideline. Differing strengths/weaknesses/body shapes can have a massive affect on how hard or easy you find a problem so don't take them too seriously.

The grades used on javu are Sherman V Grades supplemented with the English technical grade. I have chosen this mix because the V grades fail when it comes to easier problems (below V0) but the English technical still works quite well. The combination of V and English technical can give a good idea of the nature of the problem in a similar fashion to the adjectival / technical grade combination used for routes. For example, a V6 6c would likely be a short and difficult crux whereas V7 6b would suggest a much more sustained problem.

Since adopting the V grades on javu some other regions have moved towards the use of Fontainebleau grades. I won't be following suit because despite dozens of trips to Fontainebleau I still don't understand them, particularly in the sub 7a grades.

The following may be revision for most but for those who don't know:

V GRADES attempt to convey the overall difficulty of a problem rather than just the hardest technical move (which is what the ENGLISH TECHNICAL GRADE does). Obviously this is an improvement on just using English technical grades - imagine you have two problems; both get 6a but one is a 30ft traverse of solid 6a the whole way, whereas the other a one move wonder. The latter will clearly be a tad easier but this would not show up if just an English grade was used! Hence the need for a more descriptive grade - The V Grade. Having said all that, Dartmoor grades can often by a little erratic, particulalrly in the sub-V4 region! And watch out for the high problem as the grades don't really take into account the seriousness.

FONTAINEBLEAU GRADES also attempt to convey the overall difficulty although are pretty confusing in the lower quadrant of the scale! Above about Font 6b (V4) they tend to settle down a little and can easily be translated into V grades... in my experience of climbing at Fontainebleau the grades below 6b seem to be pretty random with many of the 5's feeling about English 6b!! I have also noticed that the height factor can affect the grade.
BOULDERING GRADE COMPARISON TABLE

V Grade

Font Grade

UK Technical Grade

V0-

3+

5a

4c

V0

4

5b

V0+

4+

V1

5 (5- 5)

5c

V2

5 (5 5+) - 6a

6a

V3

6a - 6b

V4

6c

6b

V5

6c+

V6

7a

6c

V7

7a+

V8

7b

7a

V8+

7b+

V9

7c

V10

7c+

7b

V11

8a

V12

8a - 8a+

V13

8a+ - 8b

7c??

V14

8b - 8b+

V15

8b+ - 8c
Please note that while I have attempted to get an accurate comparison of grades in the table above a degree of flexibility should be exercised!
---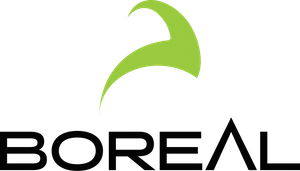 Thanks to Boreal for supporting the site!
Copyright 2000-2017 © ...javu/Dave Henderson javu info
This file last modified (none)