---
The Worldwide Activity and Adventure Specialists
Tel: +44 (0)1822 880277
email: martin@spirit-of-adventure.com
---
A taster of what's on offer:

Ireland Walking in Kerry and the west of Ireland | Azores Whale watching | Mexico Sea kayaking adventure in the Sea of Cortez, Baja | Climbing, canoeing, trekking and multi-activity in Northern and Southern Spain

We provide a very personal service. We will tailor the adventures and activities to meet your requirements, offer you the best advice possible on choosing an adventure or activity holiday and ensure that you have a holiday to remember.

We are committed to an environmentally friendly, sustainable style of adventure travel. We conserve energy, leave no litter or pollution, use local infrastructure and always respect other cultures.

We organise everything...

Our personal and professional service is second to none. Every aspect of our planning reflects our friendly, experienced approach.

For more information on Spirit of Adventure holidays please view their website.
---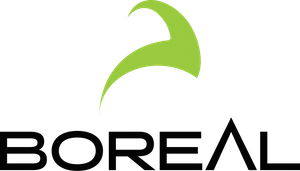 Thanks to Boreal for supporting the site!
Copyright 2000-2017 © ...javu/Dave Henderson javu info
This file last modified (none)