---

LUNDY

Guidebook: Lundy Author: Paul Harrison and Gary Gibson Publisher: The Climbers Club

---

EAST COAST - HALFWAY BUTTRESSES

The following route is on largest buttress (one down and taken by Rufus HS)

Shelterstone HVS 5a #
90 ft A route of substance taking the conspicuous crack right of the nose of the buttress. Start in the centre of the frontal face. Climb straight up and over the first roof using the obvious flake then trend rightwards around the rib into a short groove. Ascend to the main crackline and follow it to the apex of the buttress. FA Pat Littlejohn, Debbie McCormick May 18, 2001

LANDING CRAFT BAY

Al's Arete E1 5b #
Opposite the abseil decent for Formula One. The arete, over a roof at base then up arete to top. Good gearFA Norman Clacher, Terry Taylor 2.8.2001

Spider Blood Pump E4 6b #
Just left of Al's arete is a crackline. Climb this for 3 metres, then follow crack leftwards for 3 metres and then direct to finsih. Pumpy. FA Norman Clacher, Terry Taylor 2.8.2001

DEVILS LIMEKILN

The End of The World E4 5b #
The hanging arete 30ft left of The Exorcist. Looking in abseil to the base of the arete then climb it! FA Norman Clacher, Terry Taylor 3.8.2001

Whose line is it anyway? E6 6b **
A mirror line to Venus Flytrap taking the RH side of WJ wall. Start directly below the top crack of VF. Climb direct up vague cracks to overlap (30 ft). Place gear under overlap and bomber Rk 5 JUST above. Go down and R for 8ft to a weakness in the overlap, follow a line of positve crimps leading up R to small friend placements. Cont up to overlap. Med friends protect moves up left to peg. From peg move up and L, crux, to obvious crimps and so into top crack of VF. Follow VF to top. . FA Bob Smith (L) and Adam Demmert (dude from Australia). 9/8/02 First spotted when climbing Midnight Hour. Paul Harrison and friend were having a go before rain stopped play - peg placed by Paul Harrison.
---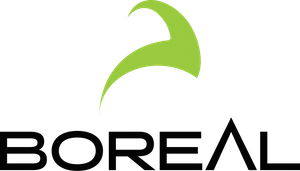 Thanks to Boreal for supporting the site!
Copyright 2000-2017 © ...javu/Dave Henderson javu info
This file last modified (none)